AVC Product Review: Frozen Dairy Free Treats (Nada Moo and Savoy Sorbet)
It's that time again. Time for HEAT, and in Texas it's no joke. Lucky for us Texans there are so many places to take a dip in the water. Unfortunately, most of us can't do that everyday in the summer. Eating a frozen treat, whether it be a popsicle, some ice cream, or frozen fruit, is a nice way to relax and stay cool in the heat.
Although I do enjoy dairy on occasion, I wanted to try out a couple of dairy free options made right here in the great state of Texas!
To even the playing ground, I went with the chocolate varieties of Savoy Sorbet and NadaMoo.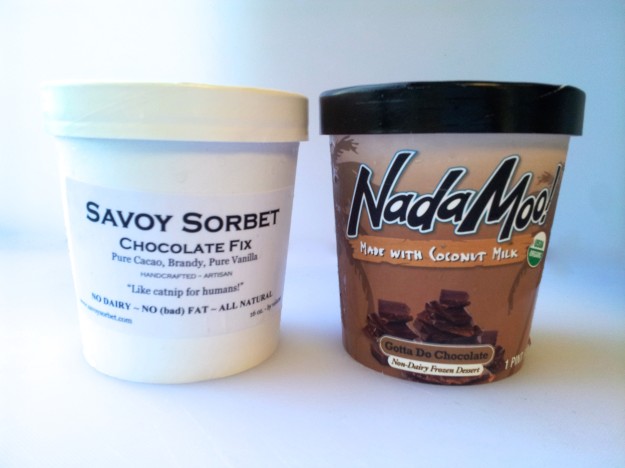 FIRST UP: NadaMoo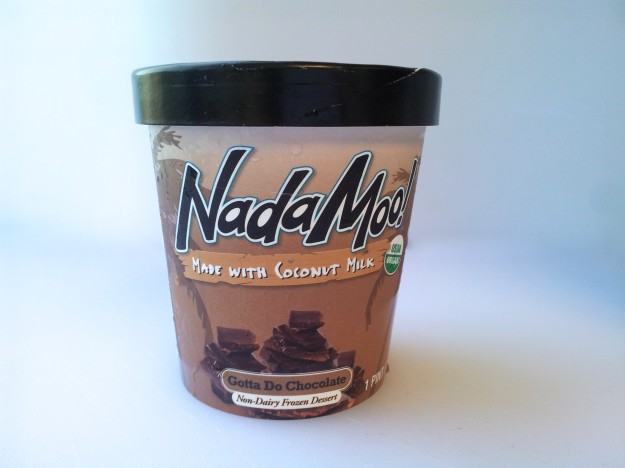 NadaMoo is made right here in Austin, Texas. Nada Moo was created with people with certain dietary needs in mind (The creator's sister in particular!- So you know it's made with love)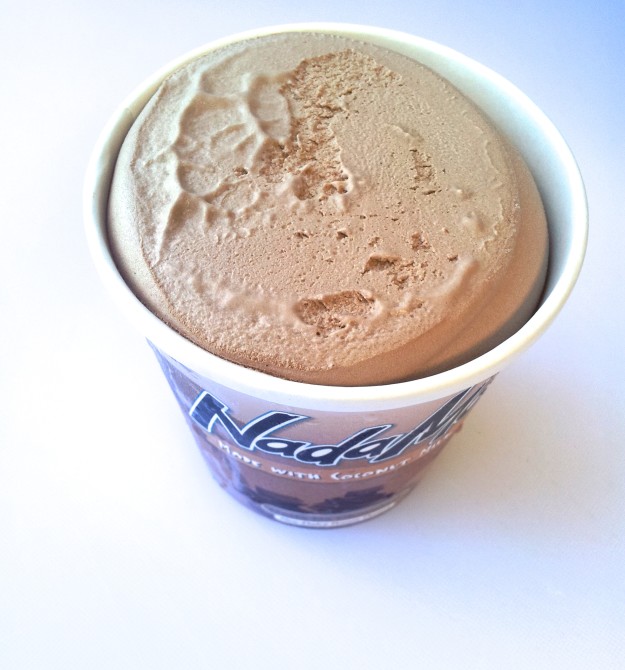 No one should have to give up ice cream, and NadaMoo does not disappoint in giving you something that tastes just like old fashioned ice cream. It's light, airy, and super smooth. There is no way you could tell that it was dairy free. Also, Did I mention it was DELICIOUS?!
And the added bonus? It's Certified Organic and made with Fair Trade ingredients!
NEXT UP: Savoy Sorbet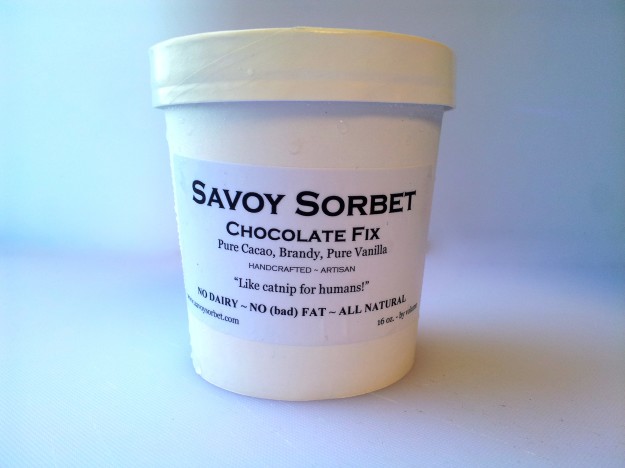 Savoy Sorbet is made in Irving, Texas, and premiered at the Dallas Farmer's Market.
I'm not going to lie, it was extremely hard not buying all of the amazing flavors she makes. With flavors like Rosemary Rosé Wine, Blueberry Sage, and Clove, it's not hard to want to try them all!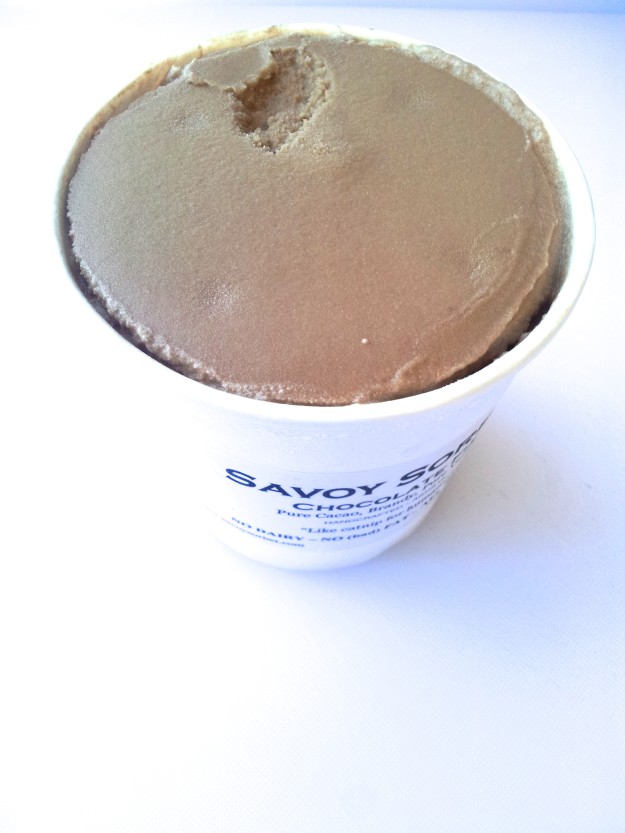 Savoy Sorbet was delicious! It was so flavorful, and the texture was on point! With only 7 ingredients it amazed me how flavorful a chocolate sorbet could be! Plus with simple, dairy free ingredients you can't be upset when you "accidentally" over indulge 😉
If you want to find out more information on these AMAZING frozen desserts check out their websites:
NadaMoo http://www.nadamoo.com
Savoy Sorbet http://www.savoysorbet.com